Contract & Lease Negotiation 
Don't Let the Fine Print 'Gotchas' Get You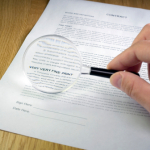 After 25 years successfully negotiating equipment lease, maintenance and service contracts, Mary Redmond, The FearLess Negotiator, knows how finance companies, equipment vendors and service providers think and do business.
She unlocks the secrets only insiders know because she's worked on both sides of the negotiation table. For 21 years she represented some of the largest financial institutions in the world. For the past 12 she negotiated on behalf of business owners, corporate executives, supply chain managers, attorneys and accountants facing off against her former employers. equipment vendors and service suppliers.
This workshop reveals the camouflaged areas in equipment finance and service agreements that can increase costs.
In one of Mary's workshops, you will learn how to more quickly identify termination penalties, added fees, automatic renewals and "not-so-fair" market value buyouts.
Master methods that make it easier to analyze and negotiate contracts and agreements. You will finally have the tools to improve your company's ROI.
Mary covers:
Confusing language and provides new terms and definitions hidden in legal lingo.
Quick ways to spot fees and other negotiable items including: Interim rent charges, confusing late fees, repair extras and gaps in maintenance contracts.
The hidden costs and requirements such as return/restocking expenses, relocation, redocumentation and late fees.
Deciphering confusing stipulated loss value formulas that would baffle Albert Einstein.
Take aways:
10 questions you must ask before signing another contract.
Valuable information that your attorneys and accountant often overlook.
5 phrases you must modify in every agreement.
Be confident that the equipment maintenance commitment fits your company.
Avoid those last minute changes that can destroy deal economics.
Never face a surprise invoice again.
"I attended a seminar on how to negotiate/renegotiate your lease. It was truly an eye opener. I found myself going through my leases again only to find many of the items the seminar warned me to be aware of. Mary was extremely knowledgeable and a pleasure to deal with. I highly recommend using this service; I know we will for our next lease."
Ray Zancan, President, Zancan Press, Inc.
---
The Lease RFP: Rules of Engagement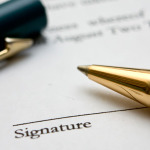 Examine the ways that companies select their suppliers, locate new resources and assess strengths and weaknesses of each.
Many small or entrepreneurial companies think they save time and money when they don't slow down the procurement process by drafting a Request For Proposal (RFP). For years, they might not formalize the acquisition method. The value of establishing a repeatable procedure is that not only do you have a process than can be replicated for all acquisitions, you receive supplier responses that can be compared more efficiently.
The method serves as a measuring stick to judge the consistency and attention to details of respondents. If prospective suppliers submit an incomplete bid response, how good will they be in a long-term working relationship?
Prior to drafting the RFP we'll review sample supplier screening questions to facilitate the vendor vetting process. This is also referred to as the "Who do we want at our party" step.
With a more formalized way to acquire goods and services, companies feel confident that all the purchases they make meet company budgets, quality standards, tax and accounting guidelines and contribute to a profitable asset utilization plan.
Take aways:
Learn which departments should be part of the RFP selection process.
Conduct a needs and wants analysis of financing and equipment.
Be able to review all financing options including cash purchases, short term rental agreement, lease and bank loans.
Review the company's equipment usage plan to insure the financing, technological life cycle and planned usage complement one another.
Establish project timelines
Reassess the lease RFP process at project completion and be prepared to make changes prior to the next acquisition.
"I would not give a proposed lease document to the attorney to review until after it has been reviewed by the lease review specialist."
Dale Chaffin, COO (retired) Shook Hardy Bacon LLP
"Mary does a masterful job in bringing life and excitement to a vitally important topic. Her presentation one of the best I have attended in a long time."
Bob Rudzki, President, Greybeard Advisors
---
Contract Language: Ts, Cs, XYZs Fine Print
This workshop includes a review of essential documents that are part of every lease contract package. Mary shows you ways to spend less time wading through complex lease jargon so you streamline your company review process
Learn how to spot contract references that indicate essential lease documents are missing. Incomplete contract packages may delay your projects, increase lease costs and prolong review time. Delays impact cash flow projections and budgets.
Gain a new appreciation for the differences in various lease contracts and a deeper awareness of the true intent of the leasing company throughout the asset lifecycle. Review sample documents including finance leases, operating leases, conditional sales contracts and $1.00 buyout leases.
Take aways:
Standardize your review processes using the 26-point LeaseSpeak™ Checklist. The LeaseSpeak™ process ensures that your company will analyze each lease thoroughly.
A system and tools that provides a process for contract negotiation that save time and reduce frustration for both parties.
Retain more control of the negotiation outcome.
New definitions in the LeaseSpeak Dictionary that help you understand terms and conditions from an "insiders' point of view.
Knock time off your review process and reduce total spending by at least 5%.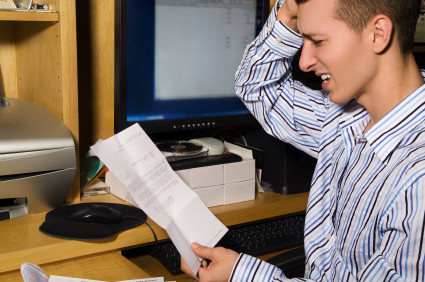 "(Mary Redmond) knows leasing inside and out. (She) guided us through the lease contracts and showed us ways to save money. (She) saved us $267,000."
Print Operations Director of a Large East Coast County